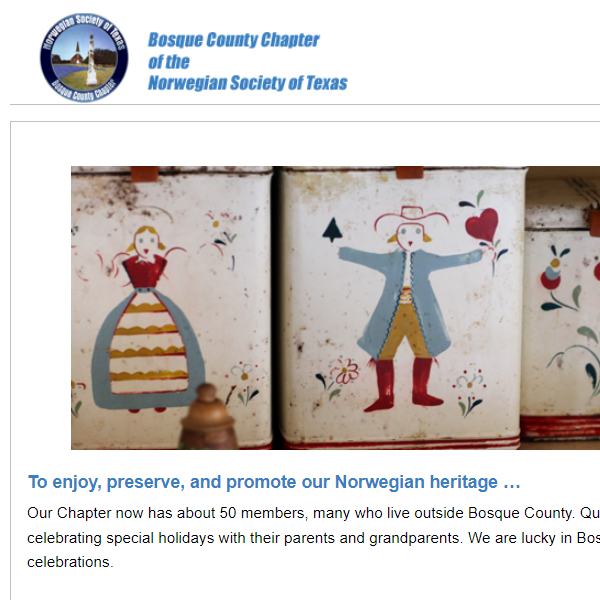 Bosque County Chapter Norwegian Society of Texas
The Bosque County Chapter of the Norwegian Society of Texas provides contact for history, community, and fun as we preserve our Norwegian heritage.

Our Chapter now has about 50 members, many who live outside Bosque County. Quite a few members grew up in the area and have fond memories of celebrating special holidays with their parents and grandparents. We are lucky in Bosque County to participate in many feasts (such as Lutefisk!) and other celebrations.