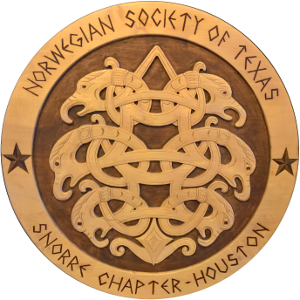 Snorre Chapter Norwegian Society of Texas
The Norwegian Society of Texas (NST) was organized on March 8, 1975. At the organizational meeting, officers were elected and direction was given to incorporate. Articles of Incorporation were filed with the Secretary of State, State of Texas, on March 25, 1975. The Norwegian Society of Texas is a tax-exempt 501(c)3 organization. NST is the only statewide organization for Norwegian Texans. Since it was founded, NST has lived up to the objective: "To Enjoy, Preserve and Promote Our Norwegian Heritage" and has accomplished a wide variety of historical and educational goals.

Our Chapter covers Houston, Galveston, and surrounding areas.